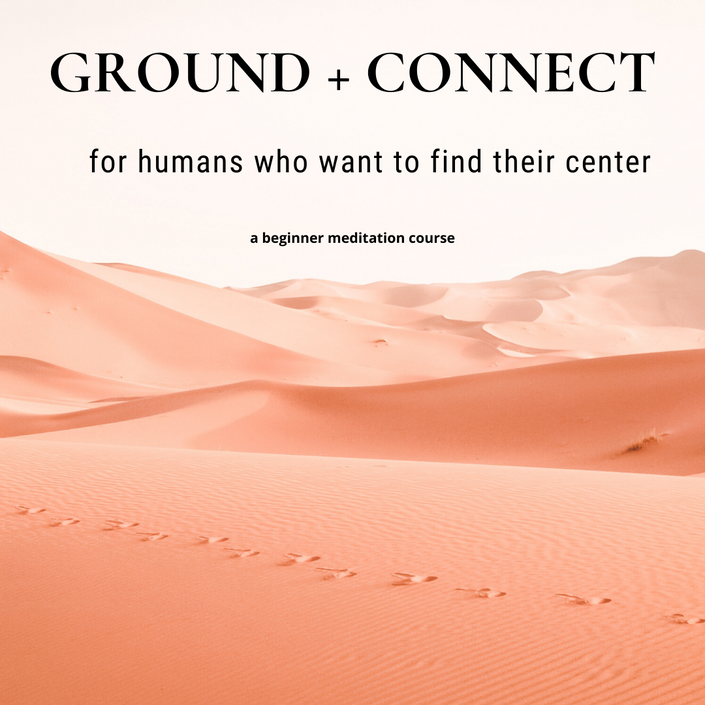 Ground & Connect
4 day series of simple but powerful guided meditations
We have been conditioned to avoid the "void"...


Does this sound familiar? You're in between meetings, or waiting in a line, or sitting in the dental chair or in your car because you got to the yoga studio early and…
What else to do but open your phone?
You start scrolling through social media or, god forbid you don't have an internet signal, you start deleting old pictures from your phone.
Literally anything to fill up the blank space. But why do we do that?


Stillness and silence aren't "wrong", so why is it so uncomfortable to sit with our thoughts?
We aren't used to it
Our false mind (also called "ego") wants us to feel like something is wrong
We think our thoughts are "bad"
We let our thoughts control our emotions and cause overwhelm
We're afraid of silence because, to our ego, lack of thoughts feels like you don't exist anymore
Why THIS meditation course?
Why not..? Ha! Really though; I have been guiding people through meditation and into a space of self-acceptance since 2013 when I became a certified Yoga teacher and was obsessed with the feeling of self-love. I'm not sure if it's my southern accent, or my non-judgemental attitude but something has kept my students coming back.
Here's a breakdown of what you'll receive when you sign up:

Password protected access to your online portal where you'll be able to track your progress with each downloadable meditation
A Meditation Guide PDF to help you stay on track
Four meditations, each one building on the previous, that you can download and listen to, fo' life!
A book list for guidance, should you want to deepen your practice after the course
Start your meditation practice today.
As a Certified Coach, I see clients ALL the time create extremely lofty goals for themselves that they basically sabotage in the creation stage. Because, let's get real: if you don't have a consistent meditation practice and then try to commit to 30 minutes a day, you're going to fail.
You've got to meet yourself where you are and this series will help you.
Take it from someone who's sat in a 10 day silent meditation course where I meditated 10 hours a day, you don't have to do ALL OF THAT, to get some clarity in your life. You don't have to spend thousands of dollars on a meditation retreat just to feel rejuvenated.
With Ground + Connect, you can start today, from the comfort of your home, (or car or wherever)..
Your Guide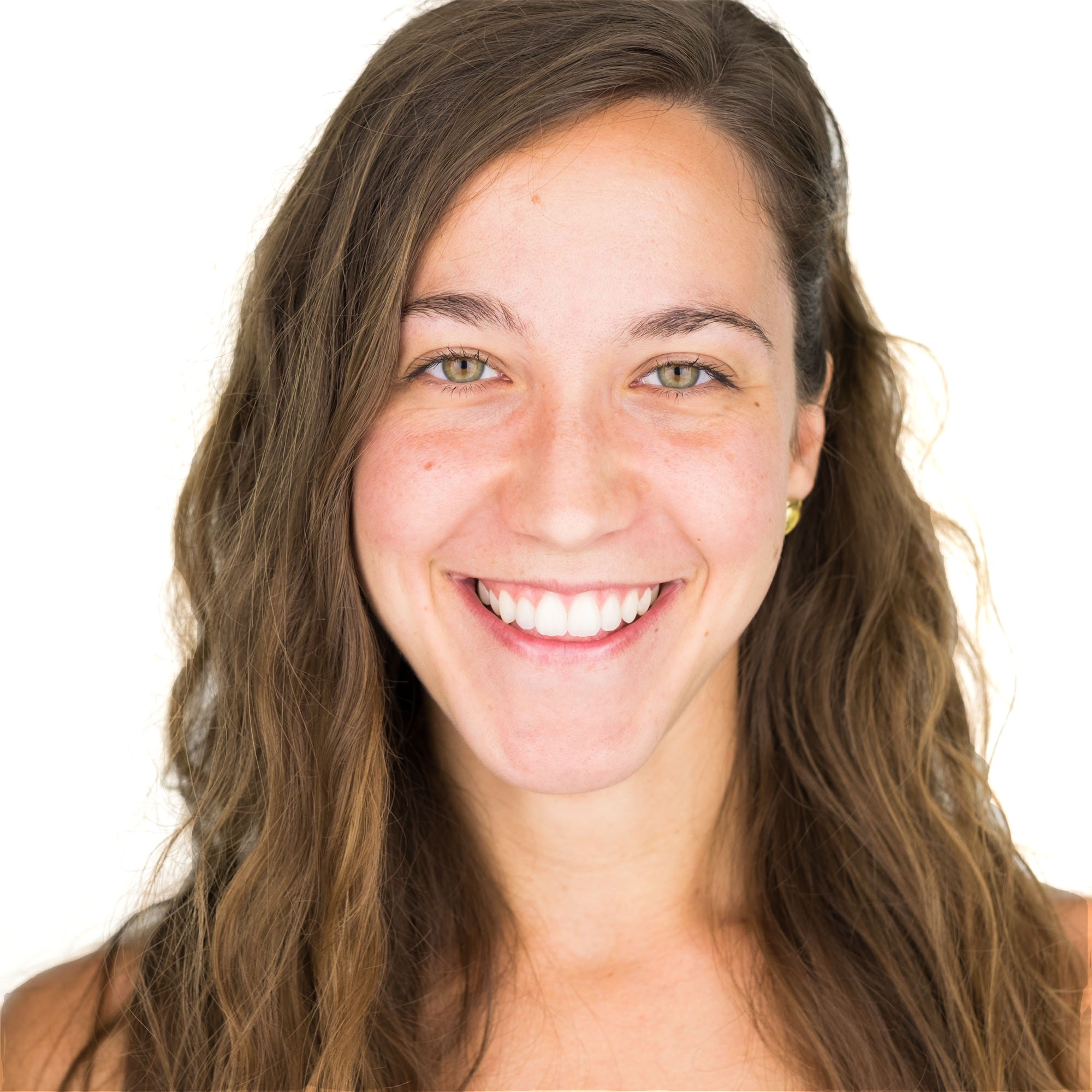 ..and I'm a women's certified integrative health coach. I focus on reproductive health but with every client, I take into account their whole health (background, childhood, ancestry, lifestyle, career, and relationships).
Hi, I'm Lydia!

I've taken all that I've learned in my health coaching practice since 2015, as well as what I learned while teaching yoga & breathwork for 5 years, and in using plant and food medicine for over a decade and created a business that's all things Moon and Womb.
Before I became a health coach, I led women's New Moon Ceremonies in Austin, Texas for 4 years; it was where I found my purpose and created my business, Lunar Nourishment.
Most of the women I work with are ages 20-45 and who live a relatively healthy lifestyle but still experience both physical and emotional pain.
Many of them come to me because of a reproductive health issue but, as we soon find out, the-feminine-wound: she's carrying generations of ancestral feminine mystery that's waiting to be let out.
Course Curriculum
Introduction
Available in days
days after you enroll
Day 1: Settling In
Available in days
days after you enroll
Day 2: Observing our Thoughts
Available in days
days after you enroll
Stillness is where creativity happens.
Most of the people who end up working with me (in my programs) do so to get clarity on something: a relationship, a career/business move, or a health issue. And it's important to me that they find clarity BEFORE choosing to work with me. So think of Ground + Connect as a sort of pre-requisite.
You might find that you are right where you need to be... but you won't know until you give yourself space to see how you feel.

I love when people take action and listen to their intuition.
So if you are wanting the clarity and the brain-cleansing feeling of "the void", then what are you waiting for?